BWCA - June 2011
Page 2: Days 1-3
Mudro Lake to the Basswood River
Day 1 – Monday, May 30 – Entry
After breakfast at Northern Grounds Cafe, we begin the trip in a light rain with a short (25 rod) portage into Mudro Lake. For the moment I continue my practice of photographing portage landings.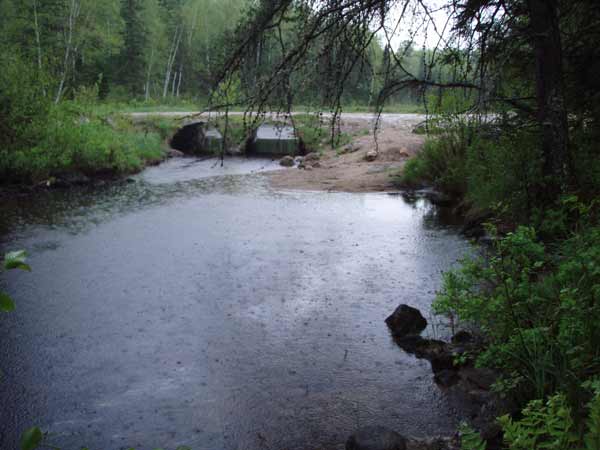 The wind is blowing 10-20 mph and gradually shifts NE to SE, a headwind that becomes a tailwind. After a few days I notice a consistent pattern to the wind. Each day it veers (shifts clockwise) about 270 degrees. The only time I notice a backing shift (counter-clockwise) is on our last day. Strange - in decades of sailing I've never seen such consistently large wind shifts.
Anyway ...
We grind up the steep and rocky portage from Mudro to Sandpit. The rain stops and we break for lunch at the end of the portage into Tin Can Mike Lake. Who was Mike? What's the significance of Tin Can? I'm glad to see Tom in good spirits as we enter Horse Lake.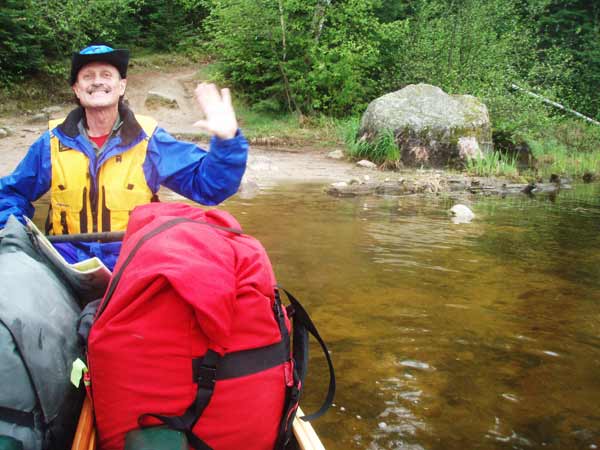 It's about 1:30 and we consider heading down the Horse River, but we're tired and not too excited about another 6-8 miles of travel, along with four more portages, who knows how many beaver dams, and continuing uncertainty about the weather. That seems like enough reason to stop for the day. We recall the reports of bears in the Lower Basswood Falls area, including a sign closing the campsite on the Canadian side at the portage due to an aggressive bear. We find a nice campsite at the north end of Horse Lake (site 6, C1114) that's sheltered from the S-SE wind, but of course it shifts to the SW.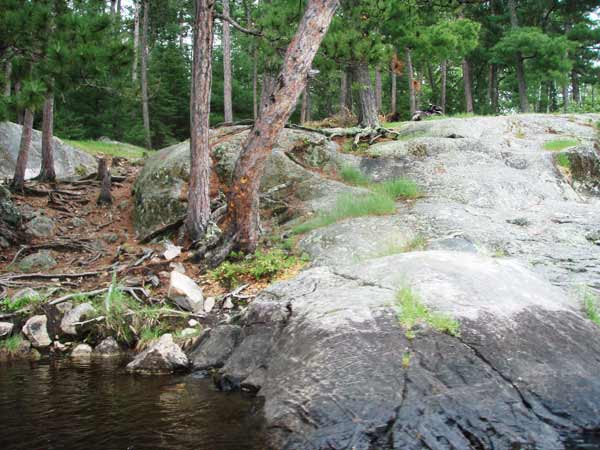 So far there are few bugs on the portages and none in the evening. Dinner is supposed to be pita pizzas, but Zup's was closed so there's no pita bread. I make bannock and hope for the best, which is not to be. The result is edible - tasty enough, but the crust is a bit soft. Dessert is dark chocolate and Casco de la Cruz sherry, which helps compensate for the culinary disappointment. Future meals are much better.
I realize that my habit of taking pictures of all portage landings interferes with just being present, so I leave the camera in my pocket. The downside is that I can't time our progress as closely as I used to; the upsides are that I let go a bit of time issues and pay more attention to my surroundings. It's a good trade.
Day 1 summary:
Total distance 6.5 miles in 3-1/2 hours
4 portages of 326 rods
Day 2 – Tuesday, May 31 – Down the Basswood River (but first a little breeze)
We leave Horse Lake about 10:00 into a stiff southerly headwind. It's blowing 15-20 mph, gusting to 30, and the waves are 12-18 inches high with a few bigger ones. I'm glad I brought rain pants because I get regular dousings over the gunwales. The Cronje moves nicely and rides the waves well, and it takes 30 minutes to cover the mile to the Horse River. Turning east and then northeast, we get a nice tailwind the rest of the day. We earned it.
We stop at Lower Basswood Falls for a few shots, starting at the top of the portage.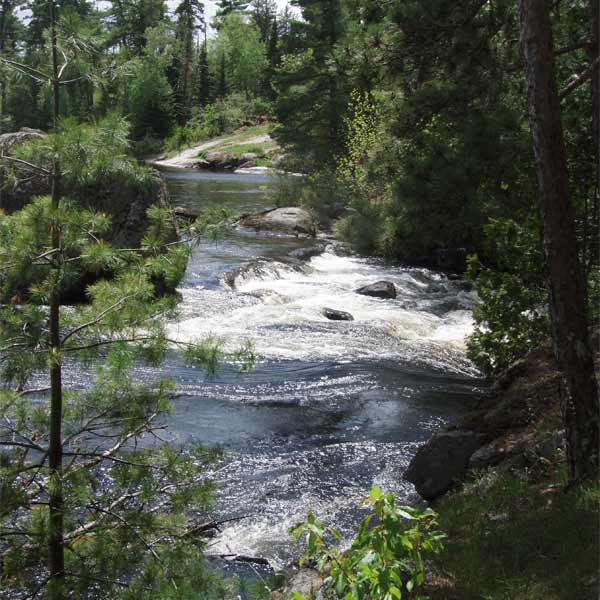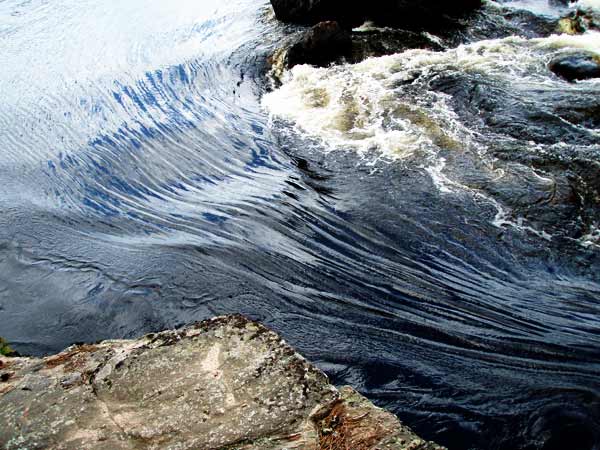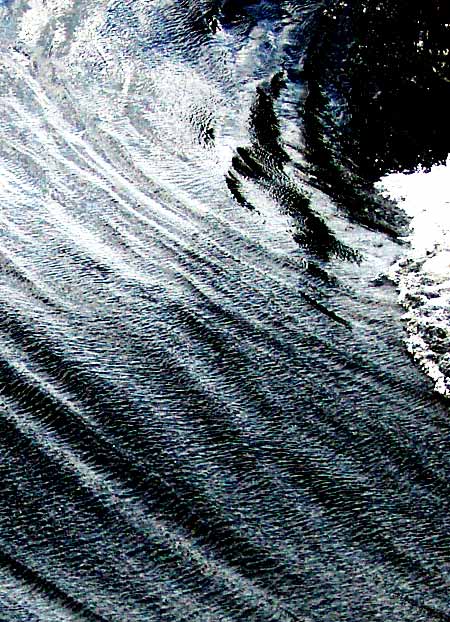 The river splits around an island. There's a lot of action on the right side (river-right).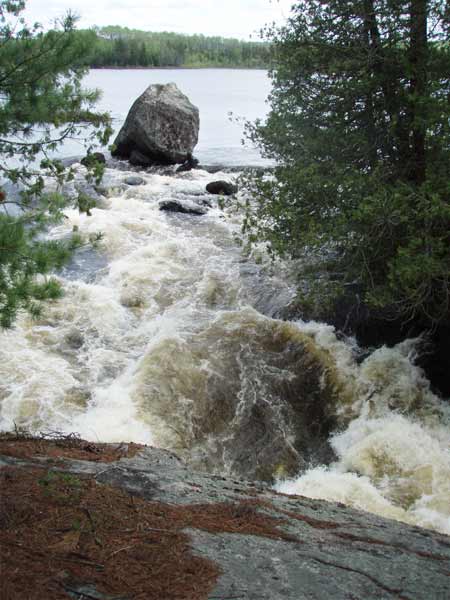 Meanwhile, things are hopping on river-left.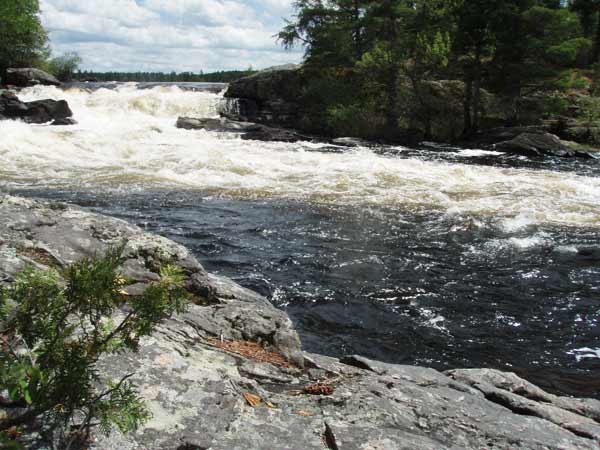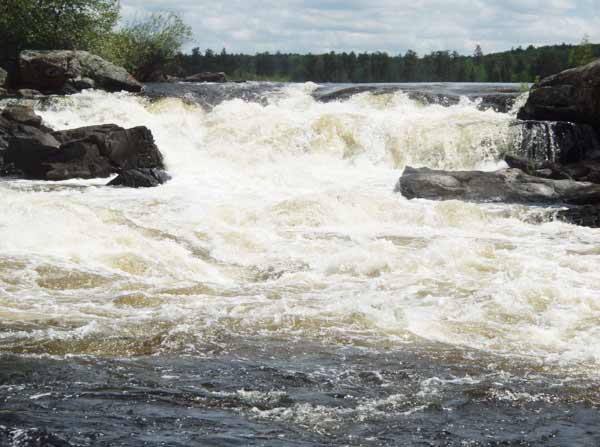 The right-side flow comes in from the side, while we see the left-side head on.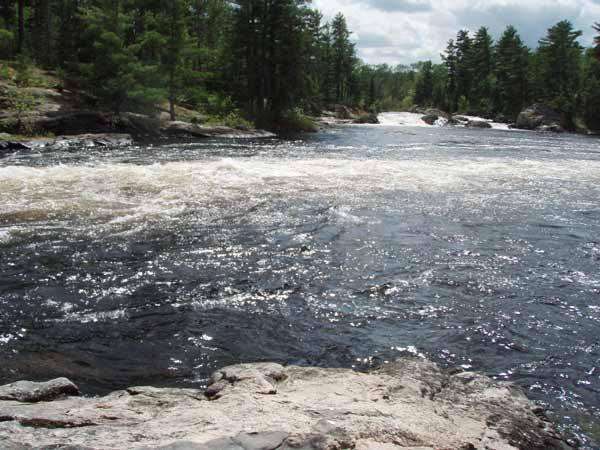 Continuing on, we pass the pictographs on the west bank of the Basswood River. These rocks are nearby.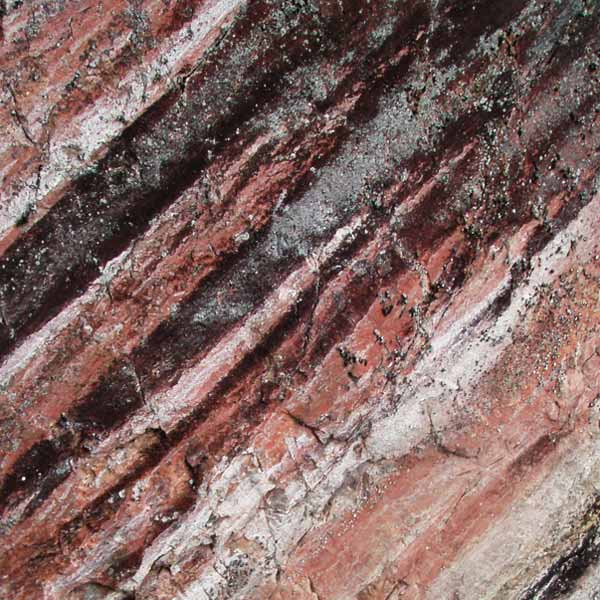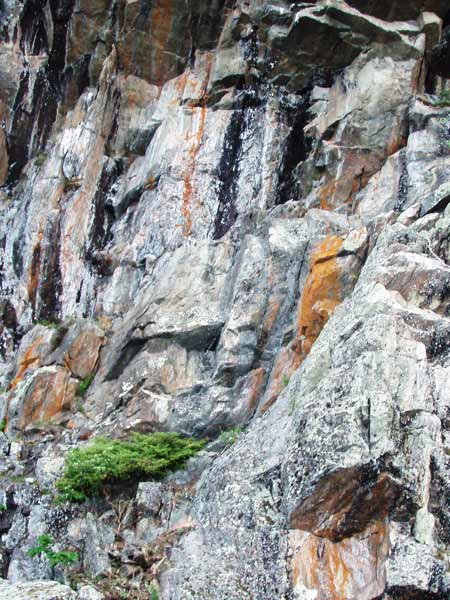 After checking out a few campsites we decide to stop at site 30 (C1864); it's listed as being on Crooked Lake, but we're really still on the Basswood River. It's almost 4:00, windy, and off-and-on rainy. There's a big, triple-size tent pad, which is nice unless your traveling companion snores - even with separate tents.
Dinner is plentiful and tasty. I redeem last night's experiment with gnocchi (Italian potato dumplings) and pasta sauce*, ground beef*, tomatoes*, mushrooms* and grated cheese. Dessert is dark chocolate and a sip of Chambord. We encounter some black flies and a few mosquitoes, but no swarms. We also spot eagles, turkey vultures, loons and mergansers. The site is thick with strawberry plants but they're only just starting to bloom. It rains during the night, a surprisingly pleasant and soothing sound.
Day 2 summary:
Total distance 9.3 miles in 6 hours
3 portages of 179 rods
Day 3 – Wednesday, June 1 – Time to Loaf
Breakfast today is Red River Cereal with apples* and heated milk.
Lunch is the usual. For me, beef jerky with bannock (today it's leftover Cache Lake fry bread), some trail mix, and a granola bar. For Tom it's summer sausage, cheese and pita bread.
Dinner is Tom's red beans and rice with peas*, ground beef* and salsa*. It's good, and too much, but there's no waste.
For the second night in a row, there's no room for dessert.
Today was mostly cloudy with a bit of drizzle and some sun. The wind was steady from the NW all day, which made it hard to avoid the smoke from the firepit.
There's a freeze warning for tonight and I look forward to a nice, warm sleep.
Day 3 summary:
Total distance - 0 miles
No portages